Posted • Monday, August 8, 2022 by
dan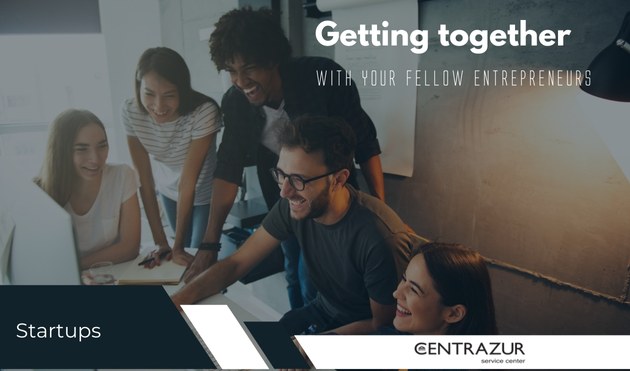 The first thing to understand is that there is no better support system than that of other entrepreneurs. There's no one who knows more about the intricacies of running a startup business than another entrepreneur. The only problem is that these entrepreneurs may not be able to support you from within the confines of your bedroom. But the cowork space's like-minded community of other entrepreneurs can help.

Benefits of coworking space
Many start-ups struggle to find the ideal work environment. Open floor plans and healthy snack options have been incorporated into modern office environments to help employees feel more productive and motivated. Additionally, many organisations have installed sleep pods and ping pong tables to encourage team bonding and collaboration. These are just some of the benefits of coworking space for startup businesses. Here are some of the other reasons why coworking spaces are a great choice for any budding business.
For a startup business, coworking spaces provide a more flexible environment and better focus on innovation. Many coworking spaces also have conference rooms and kitchens for their members. Some even have child care and other useful services. Working in a coworking space allows a budding entrepreneur to network with other businesses and find new business partners. A coworking space can even be a good place to recruit new members for a team.
When running a startup business, many entrepreneurs question their abilities to compete with larger-funded competitors. Their competitors may have Mad Men-level marketing departments and aggressive sales teams. They may even be involved in the three largest markets in the world. Having a coworking space around you can help alleviate this self-doubt. And because you'll be working with other people, you'll have more opportunities to get feedback on your ideas.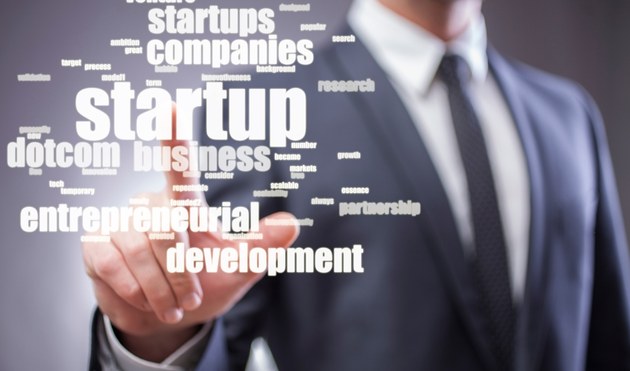 Coworking spaces are also a safer option for small businesses. A coworking space eliminates the need for upfront payments. Its flexibility and scalability make coworking space a great option for growing and developing your business. The proximity of other businesses can also help you meet potential clients and gain insight into different markets. And it's easy to see why so many startup businesses choose coworking spaces when they're just starting out.
Flexible environment
Starting a new business can be expensive and a cowork space can offer you a more flexible environment. With flexible leases and amenities, you can pay only for the time you need. In addition to that, you won't have to worry about electricity bills, phone bills, and other common office maintenance issues. These coworking facilities also take care of the technology and cleaning services, so you won't have to worry about that.
A traditional office may be a good choice for a small business that can't yet pay for a large office space. However, traditional office spaces require a long-term commitment. With coworking, you can rent a small private office, hot-desks, or dedicated desks as you need them. You can extend your agreement as you grow, keeping your financial risk to a minimum.
A cowork space is an ideal place to start your tech business. Its amenities include ergonomic work stations, trusted Wi-Fi connections, and meeting rooms.
Many coworking spaces have various amenities, including free breakfasts and lunch learning events. They also offer an inviting atmosphere and flexible commitment levels to suit your business needs. As with any business, a cowork space offers flexibility and an all-inclusive package. The cost of the membership will be more affordable than a traditional commercial lease space. When you sign a coworking space membership agreement, you'll find that the costs and amenities are a perfect fit for your business.
Networking opportunities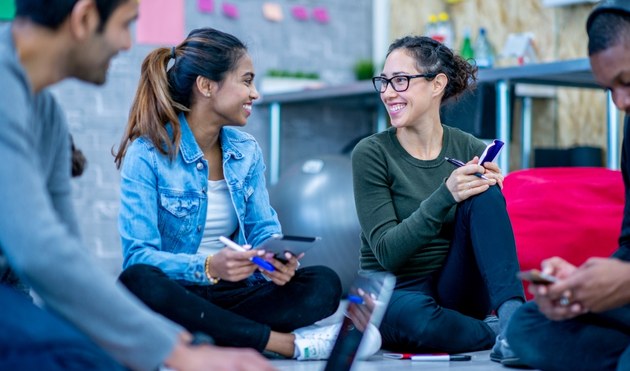 The benefits of a cowork space go beyond the obvious, of course. Among the many benefits, coworking spaces offer a network of entrepreneurs who are equally excited about their respective businesses. They often offer a variety of amenities, including free snacks and drink machines. Having the chance to interact with a variety of professionals in the same industry is a powerful way to broaden your network, as well as establish mentor-mentee relationships.
A cowork space allows startups to build a community of business professionals from different sectors. Having colleagues around you makes work more enjoyable and more valuable. You can share knowledge, develop new connections, and get advice on how to grow your business. A shared office environment fosters collaboration, and people in the same field can inspire one another. Networking is essential for a startup business. Using a shared office space for your startup is a great way to develop your network.
You can meet new people by attending networking events organized by the cowork space. Often, the community hosts demo days and feedback sessions. These events provide valuable networking opportunities for newcomers and members. When done correctly, these events help you expand your knowledge and make connections with other businesses. If you want to improve your network, consider pursuing membership in a cowork space that also provides a business incubator.
One of the most important aspects of running a startup business is having an office that you can hire immediately. In Hong Kong, office space is crucial for this. A cowork space also offers the opportunity to quickly onboard employees. Additionally, a cowork space provides a community for startups to build a community and network of people who share the same vision. This is especially helpful for tech startups, which can benefit from networking opportunities at cowork spaces.
Growing a team
When you're starting a new business, finding a physical space can be a difficult decision. While working out of your garage or home office can be cost-effective, you'll need more space as your team grows. Coworking spaces are a popular choice for entrepreneurs, but they can also present problems. Here are some tips to make your experience in a cowork space as productive as possible.
Consider hiring more people in a coworking space. When you're hiring, a coworking space provides a more professional environment than a coffee shop or kitchen. If you need to interview new candidates, a coworking space is more professional than a skype or kitchen. It might encourage them to join your team. You can even have private meetings with prospective employees in a coworking space, giving them the opportunity to see other members of your team in a real, face-to-face setting.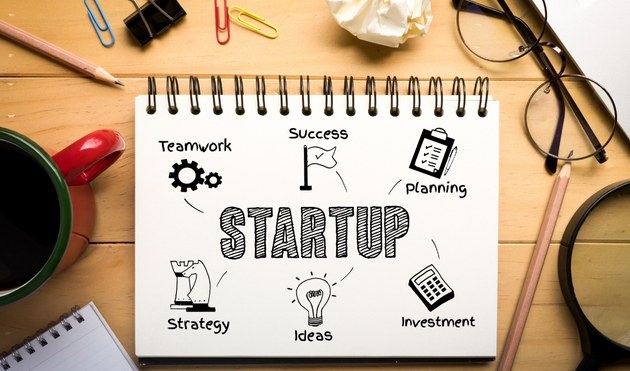 Coworking spaces provide the ideal setting for getting advice from other coworkers. Your fellow coworkers can help you frame tricky problems. Plus, coworking spaces are typically run by enthusiastic managers who can give you advice or help you think through the logistics of your business. That means you can expect a high level of support, as well as great support from fellow coworkers. And if you're just starting out, a coworking space can help you meet a variety of people and expand your network.
If your team grows rapidly, it will be necessary to consider the flexibility of a coworking space. Growing a team may require longer hours or the hiring of new employees in the future. As your company grows, you may want to hire more engineers or developers. Or maybe you'll need additional meeting room space. Be sure to ask your coworking space about flexibility and pricing plans so that your team can grow as quickly as possible.
Sustainability
Sustainable coworking spaces offer several advantages, including environmental and social responsibility. Depending on the coworking space, sustainable practices can include green building materials, recycling, and recycling materials. Coworking spaces should have ample recycling bins and pick them up regularly. If possible, coworking spaces should provide reusable coffee cups. You can also print the logo on mugs to encourage use of mugs instead of paper cups.
The concept of sustainability refers to the long-term viability of a system. It focuses on three factors: economic, social, and ecological. As such, it takes into consideration the finite resources that are available for human consumption. The sharing economy fosters open innovation. This is because knowledge is shared, and a coworking space enables its users to share their ideas and create new products and services.
However, the term sustainability is not universally defined. Researchers have noted that sustainable coworking spaces need to consider economic, social, and environmental factors. The level of continuous demand and occupancy are important factors in determining a space's economic sustainability. However, the concept of sustainability has only been briefly discussed. No major studies have been conducted to determine how sustainable a coworking space is. So, for now, let's explore the topic more in detail and determine whether or not it is viable for startup businesses.
The Centrazur Offer
We understand the importance of having a reliable service center and financial support in order to help you grow your business. That's why we offer you a wide range of services that can be tailored to your specific needs. From free consultations to trained staff and competitive rate plans, we have everything you need to ensure a smooth process. Our clients include multinational organisations, as well as local enterprises with both foreign and local shareholders. Our clients are from a diverse range of sectors, including finance, IT and professional services.
The Centrazur Service Center is open 7 days a week 24 hours access. We are located 7 minutes walking distance to HSBC. 5 minutes walking distance to Lan Kwai Fong.headquarter and 3 minutes walking distance to MTR Central station (Exit B) or Sheung Wan station (Exit E1).
Centrazur / Service Center is located at the 8th Floor, Office E,
Shing Hing Commercial Building - 21-27 Wing Kut Street, in Central, Hong Kong
---
Brought to you by:
Centrazur Serviced Offices Hong Kong

serviced offices Hong Kong | virtual offices hong kong | centrazur service | centrazur service center | serviced offices virtual | central centrazur service | contact serviced offices
Add comment
Fill out the form below to add your own comments